BECOME AN AAUW ACTIVIST!!!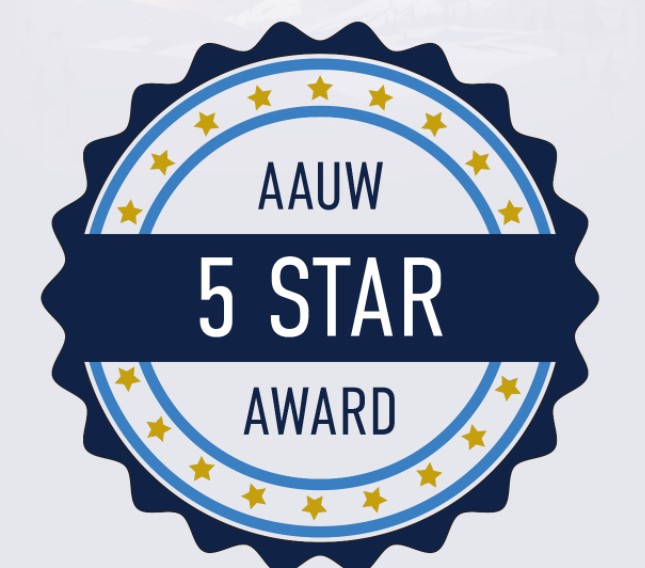 Lobby Day in Washington State may be over, but AAUW members have resources to be involved in policy issues all year long through the AAUW TAKE ACTION website.  https://www.aauw.org/act/
Whether it's learning about national issues pertaining to equity that AAUW is following, such as the Paycheck Fairness Act or the effort to raise the minimum wage to $15.00 an hour, or discovering the pay gap in Washington State, you'll find the information there.  Take a deep dive into the substance of an issue, or review AAUW's policy priorities.  And you can have your say as well by signing up for the Two Minute Activist; the AAUW policy newsletter or text AAUW to 21333 for text alerts!  You can also contribute by donating to the Action Fund which supports all AAUW's advocacy efforts on behalf of equity for women and girls.
About AAUW Washington Online Branch
The Washington Online Branch is an affiliate member of AAUW—our tenacious and trailblazing parent organization that has been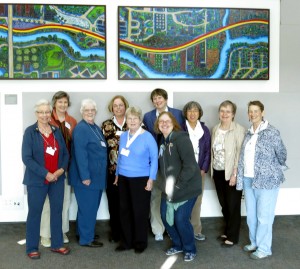 advocating for women and girls since 1881!  In 2018 AAUW renewed that commitment with a bold strategic plan.  This plan guides not only AAUW but all its branches—like WA Online—as we put together programs, plan activities, and advocate for public policy.
Our MISSION: To advance gender equity for women and girls through research, education, and advocacy.
Our VISION:  Equity for all
Our VALUES: Nonpartisan; Fact-based; Integrity; Inclusion and Intersectionality
How to realize the vision?  Through four Strategic Areas of Focus:
1.  Education and Training: Addressing the barriers and implicit biases that hinder advancement of women by promoting equal access at all levels of education and, through Title IX, ensuring that every level of education is free from sex discrimination.
2. Economic Security: Ensuring livelihoods for women through real pay equity, inclusive career pathways, and adequate retirement security and quality of life.
3. Leadership: Closing the gender gap in leadership opportunities by empowering women throughout their lives and advancing women to leadership positions especially in education and nonprofit organizations.
4. Governance and Sustainability:  Ensuring the strength, relevance, and viability of AAUW well into the future by following best practices in governance and inclusion and enhancing financial sustainability through fundraising and expansion to new audiences and populations.
These Strategies and Goals inspire us as we plan for branch programs, projects, and advocacy.    Let's think about pay equity.  The Plan's goal is to achieve pay equity by 2030. That is certainly ambitious.  But achievable by extending skills in salary negotiation to more women and their employers. That's where Work Smart comes in.  AAUW aims to train 10 million women in negotiation by 2022.  Work Smart is a free online course open to anyone and it takes less than 2 hours to complete. The course teaches how to find the target salary you deserve, given your education, skills, and experience, and how to gain the confidence and the right words to negotiate for better salary and benefits.

AAUW's Equity Network can be found here.
Two Minute Activist
Have you signed up for AAUW's Two Minute Activities? Did you know that it sometimes has state lobby campaigns and local activism? Sign up today to make a difference!
WA ONLINE: A THREE STAR BRANCH!
AAUW's Five-Star National Recognition Program rewards affiliates (states, branches and other organizations) for aligning their work with the AAUW strategic plan and other initiatives that foster the organization's mission of advancing gender equity for women and girls. The program will run from July 2019 through June 2021.
Branches earn stars for
1. Programming that promotes strategic plan goals of equity, economic security, leadership.
2. Advancement through financial donations for greatest needs of AAUW
3. Communications that has economic security focus and publicizes Work Smart Online
4. Public Policy and Research by direct advocacy with a U. S. Representative or State Representatives
5. Governance and Sustainability through a succession plan
WA Online has earned a star each for Communications, Advancement and Public Policy & Research.   Advocacy and lobbying government in the age of COVID is by necessity virtual—just perfect for our online branch!  We expect to join with others to promote issues relating to economic security, education and training, and leadership with legislators representing all parts of Washington State.  We also have programs on the calendar that dive into these important parts of the AAUW Strategic Plan.
More About AAUW
AAUW's Mission
To advance gender equity for women and girls through research, education, and advocacy.
AAUW's Vision
Equity for all
AAUW's Values
Nonpartisan; Fact-based; Integrity; Inclusion and Intersectionality
Brochure for AAUW Online full color
2020-2021 Officers List:
Presidents:

Dorothy McBride and Carolyn Hayek

Secretary: Ellen Imsland
Finance: Florence Vining
Communications:  Mary Letterman
Do you want more information? Please contact waonline@aauw-wa.org.
Brochure for AAUW Online full color